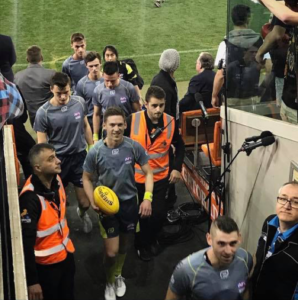 A magnificent comeback by the Port Melbourne set the scene for the VFUA Grand Final function in the Studio room at Etihad Stadium. A dramatic ending unfolded with Richmond failing to kick a goal after the siren leaving Port Melbourne narrowly in front and the winners of their 17th flag in the club's history.
Warmly welcoming umpires and guests at the front door, Lachy Harty and Andrew 'The Lawnman' Leggo appeared to have a good system going with drink cards, raffle tickets and cash flying in all directions, whilst ensuring no spillage of their sacred beer beverages.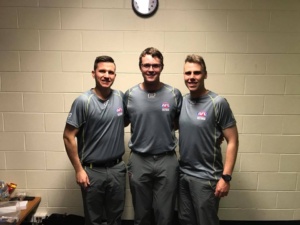 Umpires and guests welcomed the VFL Grand Final umpires who then partook in the drawing of the association's annual fundraiser – the $1,000 Draw. 'Host with the Most' Nick Brown took to the stage and built up the suspense as one name after another was eliminated. Down to the final two, Nick used his deal making skills to see who would place most money on the bar.
The winner was Matthew Butcher who kindly donated $500 to the bar whilst pocketing another $500 for himself. Well done and thank you!
Once formalities were over, the party kicked on with music provided by Joel Quinn. A roaming mike was soon canvassing the floor with many sorry tales being recorded for the 2017 Grand Final Ball video.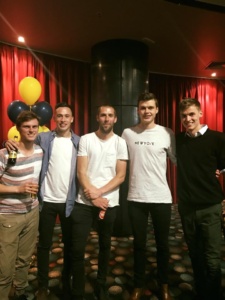 The event this year was different given it was being held whilst the TAC Cup grand final was being played. Who would have guessed that another grand final would be decided after the siren. The Geelong Falcons hung on after the Sandringham Dragons failed to capitalise on a shot for goal from 20 metres directly in front after the siren.
Well done to all our grand final umpires who participated in grand finals this year. You did us all proud. Also thank you to Daniel Butcher and Nick Brown for the work they did behind the scenes in organising this new look event. And lastly, thank you to all the ticket sellers who contributed to the success of the special effort for season 2017.