Field umpires Tyler Hankinson and Daniel Lawlor announced their retirements during the 2017 pre-season. The two made quite an impression on and off the field in their time at the VFL and will be much missed on the track.
---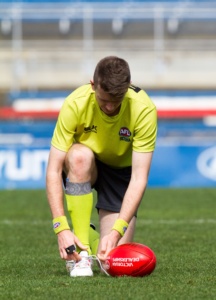 After 7 seasons, and one last preseason, Tyler Hankinson made the tough call to put away the whistle. 'The Hank' has left his own mark on the VFL.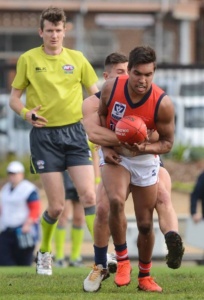 After back-to-back Division One Grand Finals in the Southern Football League in 2008 & 09, and the SFLUA's Graeme Bertram Award, Tyler trialled in 2010 and was successful in securing a position on the VFL Development Squad. He spent 3 years on the Development Squad before being promoted on to the VFL Senior Panel. Over the course of the next four years, 'Hank' umpired 33 VFL games that would eventually go along with his 56 VFL Development games and 27 TAC Cup games.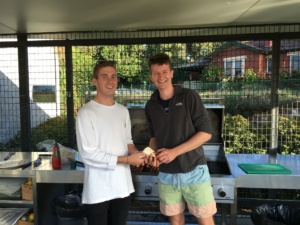 'Hank's' greatest impact though, was off the field. He was well known for his Cale Morton smile and larrikin nature, often making jokes at the expense of his fellow teammates. He could give as good as he could take, which made many of the long training nights much more bearable!
Everyone at the VFUA congratulates and wishes Tyler the best for the next chapter of his journey.
….
---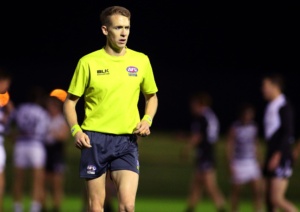 The VFUA was introduced to the Lawlor family back in 1983. 34 years later, we say farewell to the second member of the Lawlor clan, with Daniel calling time on his 6-year career at the end of the 2017 preseason.
Daniel joined a host of fellow former VAFA umpires in the VFL when he was selected in the VFL Development Squad in 2011. He forged his craft in the VFL Development League and TAC Cup for 3 years, before his promotion to the VFL Senior Squad in 2014.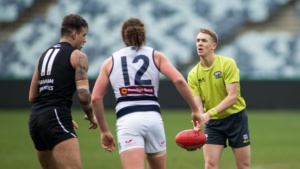 Daniel spent his summers between football seasons competing in athletics and often made an appearance on the final day of the Stawell Gift, running in the 800m handicap. This was a highlight of Daniel's running abilities, which aided his umpiring to eventually finish his career with 33 VFL Senior games, 37 VFL Development games and 34 TAC Cup games.
The VFUA would like to congratulate Daniel on his achievements and wish him all the best in life after umpiring.