The VFUA ventured to the Flagstaff Gardens' Melbourne Bowls Club for its 2017 Bowls Day, a chance to kick back in the rare almost football-free space between the AFLW and VFL pre-seasons and the opening of the full-on VFL premiership matches.
About 25 members, family and friends were on hand and upon arrival were greeted by the aroma of the Nick Brown inspired BBQ which went nicely with the Bowls Club bar offerings.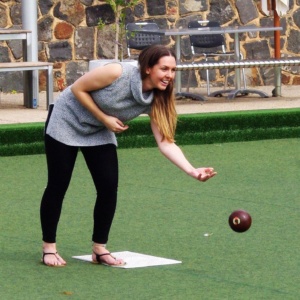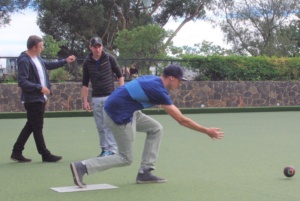 On the rinks some serious bowls action unfolded with a number of teams actually keeping score while others were simply rolling for fun.
This included VFUA President Michael Curtis's family whose fascination with shots in play caused an anxious moment or two.
Beside the rinks the talk was football, travel and more football.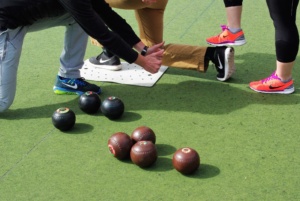 A pleasant Sunday afternoon for all who ventured out. Thanks to Nick for cooking and MBC for the venue and hospitality.