Boundary umpire Daniel Pieper retired at the end of 2016 after an amazing umpiring career spanning three decades.

Daniel started umpiring in high school just with some mates before starting local league in 1995 and then VFL in 2000. He finished number 4 in 2002 and umpired the reserves Grand Final.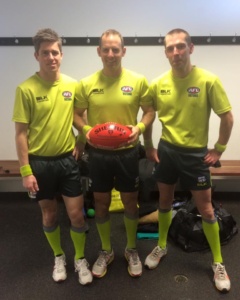 He took a couple of years off in the middle of his career to live in the UK before returning to the VFL in 2008.
He umpired a senior prelim in 2013 and his 150th senior game in 2016, which is a great achievement. Daniel would always help the younger guys coming through in any way he could, which is why he was selected in the boundary leadership group in 2016.
His on field form shone through off field too where he had a star performance on the end of year trip in 2016. He is also a keen triathlon man and would compete in the Gatorade series.
In 2015, Daniel married the love of his life, Lee.
He has always been popular around training and some quotes from some of his close friends show what an asset he was to the team: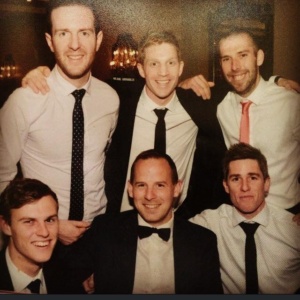 Damien Cusack (current AFL umpire) – "Ultimate team man that gives everything"

James Scully (current AFL umpire) – "Cool, calm and collected"

Ben McDonald (current AFL umpire) – "In the last decade I have been around the place, not only was he one of the best blokes I have ever met but also one of the most committed and persistent to keep backing up year after year and getting through injuries"

Andrew Leggo (current VFL umpire) – "Took me under his wing early on my career and now consider him one of my best friends".
Daniel will be sadly missed at the VFL but we congratulate him on an amazing career.