To acknowledge VFUA President, Michael's significant milestone, he was put through his paces in a one-on-one interview with fellow VFUA Strategy Team member, VFUA Vice President, Tristan Burgess:
So Michael where did it all start for you in umpiring and why did you pick umpiring?
I love footy and sport and played footy until under 16's at Noble Park before beginning my umpiring career at Dandenong juniors and EFL for under 18's. I took up umpiring as I loved the game but was too small to play senior footy and wanted to stay involved.
150 games coming up what does this milestone mean to you?
It is very humbling to be umpiring 150 games, it means a lot to me. During my time, umpiring has brought so much to me:
Great people: Firstly my team mates. There is such a great culture at the VFL and we honestly have the best group of people.

Great culture: Nashy has been great for our group and continuing to improve culture every year, supported by fantastic coaches, trainers, fitness staff.

Great experiences: whether it be at training, game day, after match feed at hunky Dories or a classic mad Monday, umpiring has brought so many great experiences

Great Association: Being involved with the Association has been a highlight and helped develop me further off the field
As you are the most busiest person in the world with 3 kids, VFUA President and working for Pro Build, what are the excitements you get out of life?
Family, mates, umpiring, sport, working hard pretty much sums me up. I have the best wife in the world and 3 amazing boys which I am so lucky to have. Being a Dad and watching the family continue to grow is the best excitement in life. 
I just really enjoy living life to the fullest and giving everything you have with no regrets.
Over the 10 years you've been around the VFL is there are memories that stands out to you? (could be on the footy/ training/ or anything)
Being carried off the track last Thursday night at training for my 150 was definitely up there.
I've been pretty lucky to experience plenty of good memories over the journey. Some of the best highlights are just training or running with mates in general week in week out. And the life skills you learn at umpiring are second to none.
Some of the stand outs would be the TAC and AFL development grand finals, the 2015 VFL Prelim final, my first TV game, my first VFUA Ball, the annual Mad Mondays and of course after match feeds!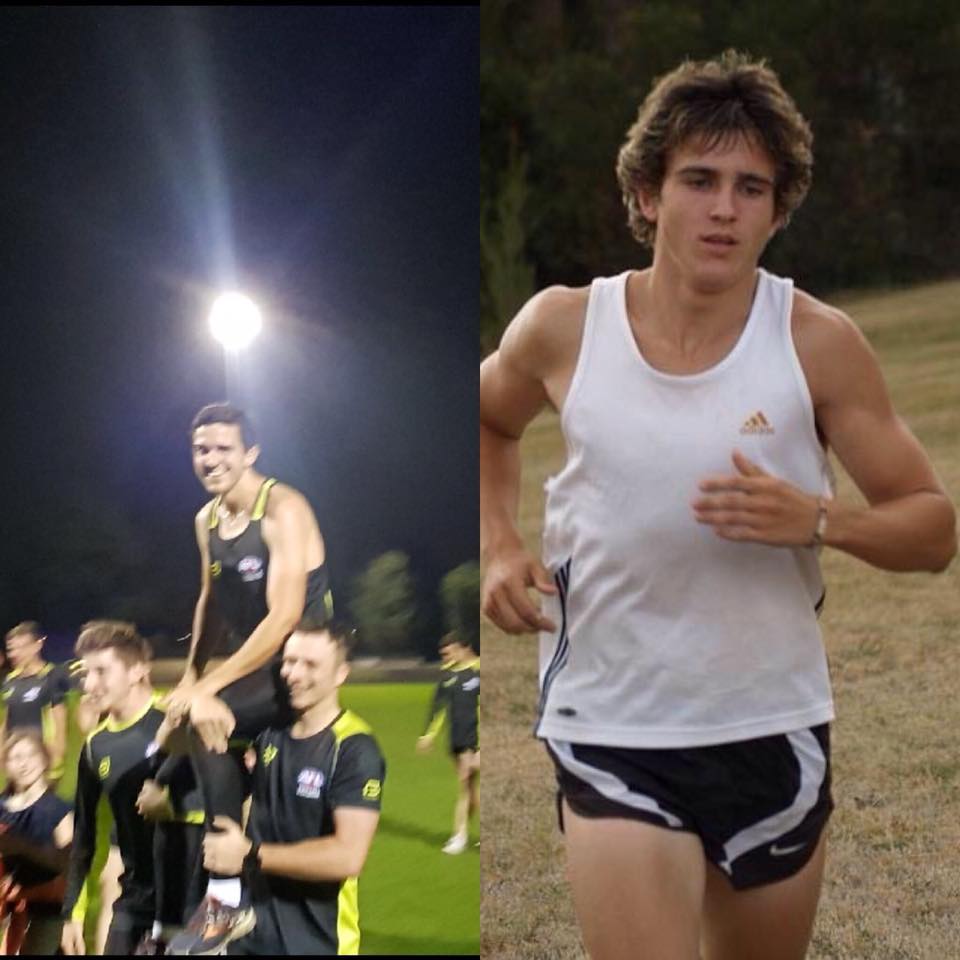 From everyone involved with the VFUA, we congratulate Michael Curtis on 150 games to go with his astonishing contribution to the VFUA!